Everybody needs beauty as well as bread, places to play in and pray in, where nature may heal and give strength to body and soul.
John Muir
_____________________________________________
______________________________________________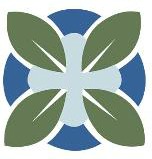 St. Alban's Cares that you stay connected…
A new idea…Pull up a chair! Bring your mug and join in!
Interested in connecting informally mid-week for 30 minute chat with other St. Alban's folks?
Drop in for a St. Alban's Zoom Coffee Chat 
on Thursdays at 9:30 AM. 
This casual conversation will be facilitated by other parishioners. See some familiar and new faces and be part of something new.
Meeting ID: 899 0348 9829
____________________________________________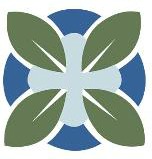 St. Albans cares that we don't forget to be grateful…
This week special thanks to Ross LeBlond, Ben Payson and Ogden Williams for their help with potato and Clynk bags… and of course to all who are once again making our campus so inviting for your strolls or visits…Lew Phillips, Lisa Newbold, Lynn Lovett and Ginny Blackwood
And big thanks to the group of St. Alban's facemask-makers that has come together using colorful and appropriate fabric. Nancy Shablom, Cathy Clough, Liz Cutler, Pauline Dumont, Petra Johnson, Mary Beth Nolt, Judy Sides, Lisa Leighton…
Masks are still available for you and yours. Stop by the rectory garage pick-up table!
________________________________________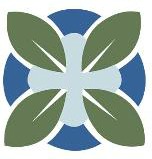 St. Alban's Cares that good meals are available!
We offer high quality frozen meals to-go 
for any member of the parish or community in need without charge. Delicious meals from Trader Joe's are stocked in the church freezer and will be packed up for pick-up. To make arrangements email 
stalbanscares@stalbansmaine.org
Our partnership with Blue Spoon Restaurant continues! Affordable, nutritious meals delivered curbside at St. Alban's each Friday afternoon. Nutritious, local, affordable. Deadline for orders is Wednesday at 5:00PM See this week's menu and link for ordering below.
___________________________________________________
St. Alban's Cares that we all help in any way we can!
Thanks again to Nancy Shablom , Cathy Clough, Liz Cutler, Pauline Dumont, Petra Johnson, Mary Beth Nolt and Judy Sides for this wonderful ministry. If you or a loved one need a face mask, stop by the table in the rectory garage! Face masks are for parishioners and also for guests at Preble Street Center.
_____________________________________________________
  Blue Spoon Partnership info 
Remember orders are due tomorrow, Wednesday
Portland's Blue Spoon restaurant is partnering with St Alban's Episcopal Church in Cape Elizabeth to provide affordable,    pre-ordered meals to the community during this time of social distancing. We are committed to preparing delicious, healthy meals for families isolated at home-and for individuals unable to provide for themselves at this time, within the limits of our budget.
All meals are prepared in a certified kitchen under strict sanitary guidelines.
To take advantage of this service, please:
Order and pay for your meals before 5 pm Wednesday.

Pick up your ready-to-eat meals between 3 pm and 5 pm Friday in the St. Alban's Oakhurst Road parking lot or at Blue Spoon          89 Congress Street, Portland.
If your family is experiencing financial hardship, please contact Liz Lavey @ 207-321-8052; The Blue Spoon and St. Alban's will make sure you receive your meals every Friday.
Are you able to help cover the cost of a meal for another family? Thank you! Please make your contribution when you place your own order. 100% of donations will go to feed families in need! Thank you for your generosity!
to order, contribute or ask questions.